You Get 

TWO APPS

 (Android AND iPhone)
including Setup & Design 
Plus only $55 p/m for hosting and unlimited Push Notifications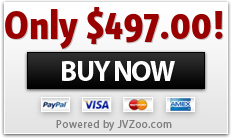 Why Mobile

Ability to analyze statistics of app usage
See number of downloads and upgrades
Sales growth percentage over time

Benefits
Integrate a restaurant reservation system into your mobile app for on the go restaurant reservations
Allow your customers to get the most out of your restaurant:
Mobile Apps mean Your Business is Always Open for Business to Your Customers.
We make entering Mobile Markets very simple and
Customers become advertising as they share their experience.

Ease Of Use
Integrates effortlessly with your business including logo, staff contact details, etc.
Customers get as much information for free as You want to provide with 
'One click download, one click open'.
Information
App can display

Restaurant information and experience
All locations visible in Maps
One click calling  (Call You directly from APP)
Testimonials
Links to social networks
Customers can link to your social networks:
Facebook, Twitter, LinkedIn, etc.
Customers can see their friends at your location (when they check in)
Friends become advertisements

Location Location Location
Around me (places of interest)
With this feature, your customer can see nearby attractions


Live Updating
App can update
App can update information instantly.
Keep customers informed with:
Image Gallery
Display special events, specials of the week/day
Push notifications (Send messages directly to your customers phone without
using SMS – You have unlimited messages with our plan)
Stay in touch
Allows customers to easily take and email photos of them at your establishment
Simple and elegant forms for address, query and contact information
[ez_btn color="yellow" url="http://v3apps.com/features/" target="_self"]See All Features[/ez_btn]

Here at V3Apps we offer great services at competitive pricing
$497 Setup & Design plus
$55/month for hosting and unlimited Push Notifications
You Get TWO APPS (Android AND iPhone)